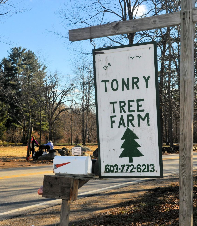 Our 2018 cutting season starts Friday, November 23rd, we're open from 9am to 4pm every Thursday, Friday, Saturday and Sunday thereafter.
We are located at 314 Exeter Road, Hampton Falls NH 03844
Need to contact us?
You can email tonryfarm@gmail.com or use the submission form below.
You can also find photos and updates on our Facebook Page.
314 Exeter Rd. | Hampton Falls, NH 03844
314 Exeter Rd. Hampton Falls NH 03844